FILM | TV | ARCHITECTURE | GAMES
A free event for CGI professionals
6th - 9th June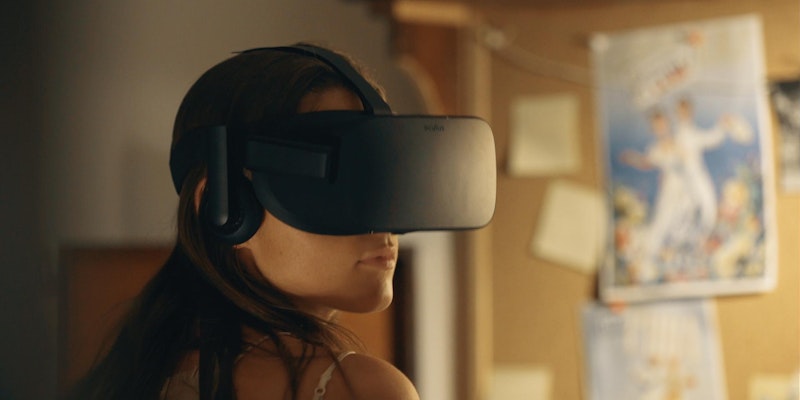 Creating a truly immersive virtual reality experience
12:00 - 13:00
Presentation Room
As virtual reality builds momentum towards becoming the next big entertainment medium, everyone's wondering how to use it. Marcus Moresby, Creative Director from Found Studio, shares his creative process and learnings from creating some of the most groundbreaking VR brand experiences this year.
How To Start Your Own Business
14:00 - 15:00
Presentation Room
Ever wanted to start your own creative studio? Or setup as a freelancer?
Escape Technology hosts a seminar by Jaclyn Wilkins, Senior Associate at leading law firm Charles Russell Speechlys. Geared towards putting you on the right path, Jaclyn's talk covers the basics of what start-ups and freelancers need to consider from a legal point of view. And afterwards, get hold of Charles Russell Speechlys free sample pack for contract templates and extra advice.
New Wave Marketing for the Creative Industries
15:30 - 16:30
Presentation Room
Adam and Joe will be discussing their unique approach to marketing and communications within the CG industry. You'll learn how their agile, data-driven, practical approach to marketing has helped to grow and develop a portfolio of clients to achieve a variety of goals and how you can take a similar approach at your company.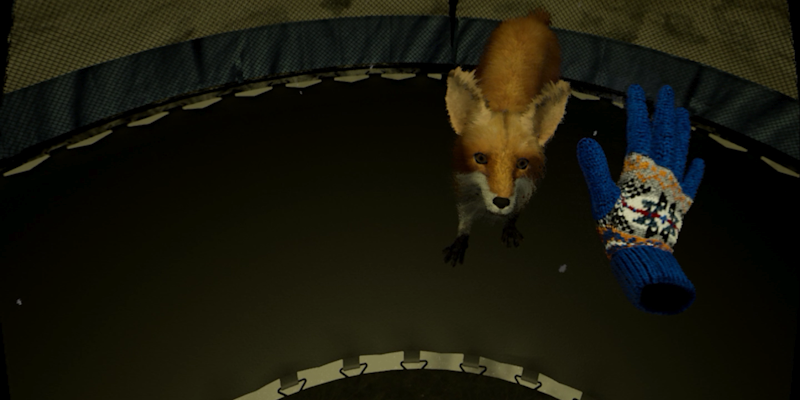 John Lewis: Unwrapping Christmas's Biggest VR Experience
12:00 - 13:00
Presentation Room
MPC Creative's interactive creative director Andre Assalino reveals how the John Lewis 'Buster the Boxer' Christmas ad was brought to life through a cutting-edge interactive VR experience. From initial idea through to final delivery in John Lewis stores, we find out how the experience was conceived, the technologies involved, and the in-store experiential installation.
Creative Lighting Philosophy
13:00 - 14:00
Presentation Room
For several years, Nikos worked at Cityscape Digital as their lead 3D artist and then as CGI director. Eventually the call of his homeland grew too strong, but Nikos and Cityscape didn't want to part company. Instead they forged a new concept together, creativelighting.co, a vision for CG driven by the philosophies of cinematic lighting.
Nikos spends his life chasing beauty. In this talk he shares how the greats of cinematography have inspired the Creative Lighting concept, and how he brought cinematic lighting techniques into an entirely different world – the virtual world.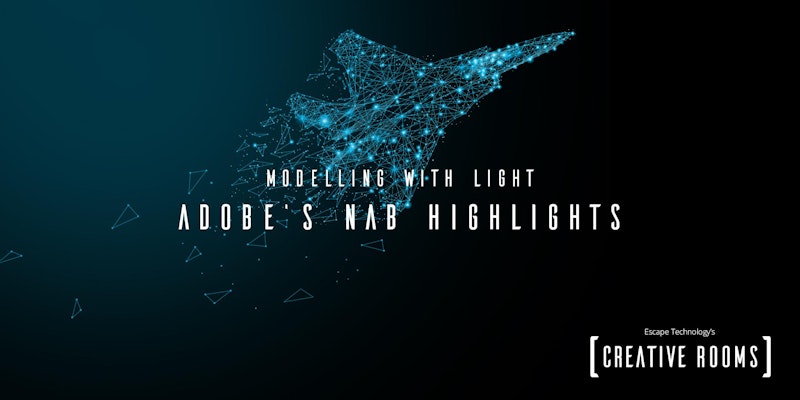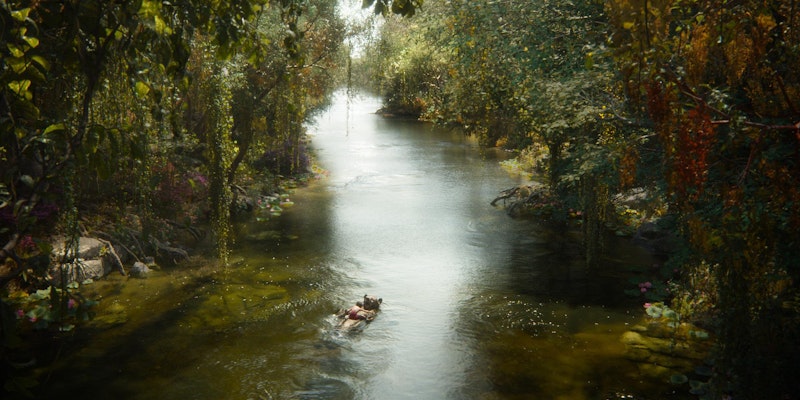 Understanding Light
18:30 - 20:30
Presentation Room
Perhaps the greatest unsung hero of them all is light itself. We use it to create spaces, affect emotions, and change perceptions. But what it is about light that film makers, designers, and architects need to know? How can you use this most fundamental creative tool to take your work to the next level?
Escape Technology is proud to present a panel discussion aimed at answering that very question. Join our guests as we explore the concept of light in both digital and real worlds, and how you can apply it to your work.
The Panel
Mark Cass: Managing Director, Escape Technology (chair)
Simon Jones: Head of CG, MPC
Nikos Nikolopolous: Founder, Creative Lighting
Martin Parsons: Founder, Image Eyes
Adrian Weinbrecht: DOP
Imagining a World of Marvel
13:00 - 14:00
Presentation Room
Ron founded Atomhawk is 2009 with the plan of creating awesome concept art and UI design for the games and movie industries. Eight years later, the studio has worked on three major Marvel movies, two Mortal Kombat games and created concept art, marketing art, UI/UX design and animation for some of the entertainment industry's biggest franchises.
In this talk, Ron shares how Atomhawk went from a blank canvas brief to final concept art for the first Guardians of the Galaxy film. He describes the creative decisions and processes behind the design of vehicles, environments and key action shots, including the Milano spacecraft, the Kiln Prison and the Knowhere head, sharing work in progress images and some unusual sources of inspiration!
HDR Workflows
15:00 - 16:00
Presentation Room
High Dynamic Range is finally upon us. Netflix and Amazon are already delivering HDR content via the internet and it's just a matter of time until traditional broadcasters – and hence advertisers – will follow. The Consumer Electronics Show earlier this year was full of HDR consumer TVs from all the major manufacturers. And it's not just in our living rooms where we can watch HDR content. It's in cinemas now as well.
But HDR production, post-production and delivery is not for the faint-hearted. The introduction of HDR has been mentioned as being as difficult as the transition over to colour TV.
In this seminar workflow specialist, Martin Parsons, talks about what you need to know in order to deliver HDR content. From the new HDR standard for production to Wide Colour Gamut colourspaces on top of Rec.709.
The Light Fantastic: Lasers and Luvvies
17:00 - 18:00
Presentation Room
Join Duncan Lees for an insightful talk on the use of high end geomatics in the creation of believable VFX.
Duncan's extensive experience in all aspects of 3D has evolved through leading multi-disciplinary, multi-talented teams within a number of markets; with particular reference to the forensic and security, film & television VFX, architectural and heritage industries.
He now uses this experience as a consultant and an independent service provider with his company Efficacy4D, currently working on the VFX for The Current War, Kingsman 2 and Category 5. He is one of the leading exponents of terrestrial photogrammetry and LIDAR scanning, cyber scanning, close range laser scanning and professional photographic services to the plethora of sectors in which he works.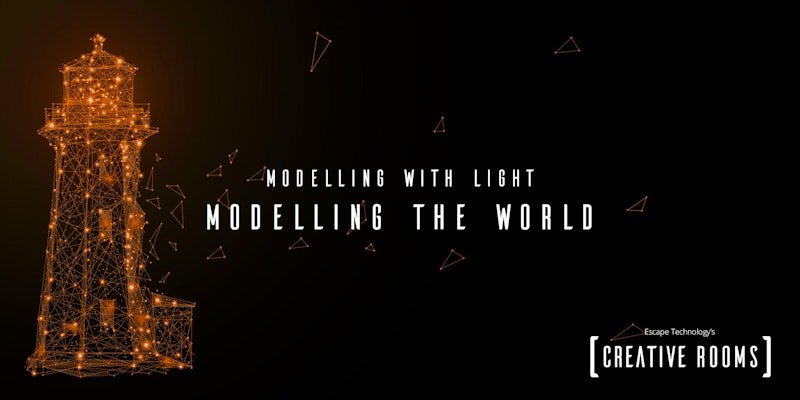 Modelling The World
18:00 - 20:00
Presentation Room
Creating a digital environment is becoming increasingly accurate, incorporating real-world scans to generate something rich, real, and almost alive. Capturing that data, cleaning it up, and using it to model digital sets is complicated to say the least. But with the likes of MPC using scanned textures to create the world of The Jungle Book it's a technique that's seeing a lot of uptake.
Join Escape Technology and our guests as we explore how to capture real-world data and translate that into a digital environment. And then back again.
More sessions will be announced soon. Sign up to find out first: